PicoSolutions is excited to announce an addition to PicoStudio, Pico Clay Studio! Located in Kearny NJ on the same campus as PicoSolutions Main Office and PicoStudio, PicoSolutions is thrilled to announce this exciting expansion!
Pico Clay Studio will feature WASP 2040 Clay's, WASP 2040 Pro's with Clay Kit Add Ons, WASP 40100 Clay and Potterbot 3D printers. Additionally this expansion will house a studio space for internal research and development as well as a space for workshops to be held both virtually and in person. Education is at the forefront of PicoSolutions values and we look forward to continuing to education students, educators and professionals in the world of LDM printing. While the studio will be in full use it is important that the studio also doubles as a showroom - a place when perspective clients and customers can come to explore the possibilities of LDM printing and the different printers abilities and benefits.
This clay studio will allow PicoSolutions to expand further into the world for LDM and Clay 3D printing, generating opportunities for the studio to take on larger design clients. From ceramicists looking to print functional ware to architects looking to develop homes, PicoSolutions is becoming your one stop shop for all your additive manufacturing needs.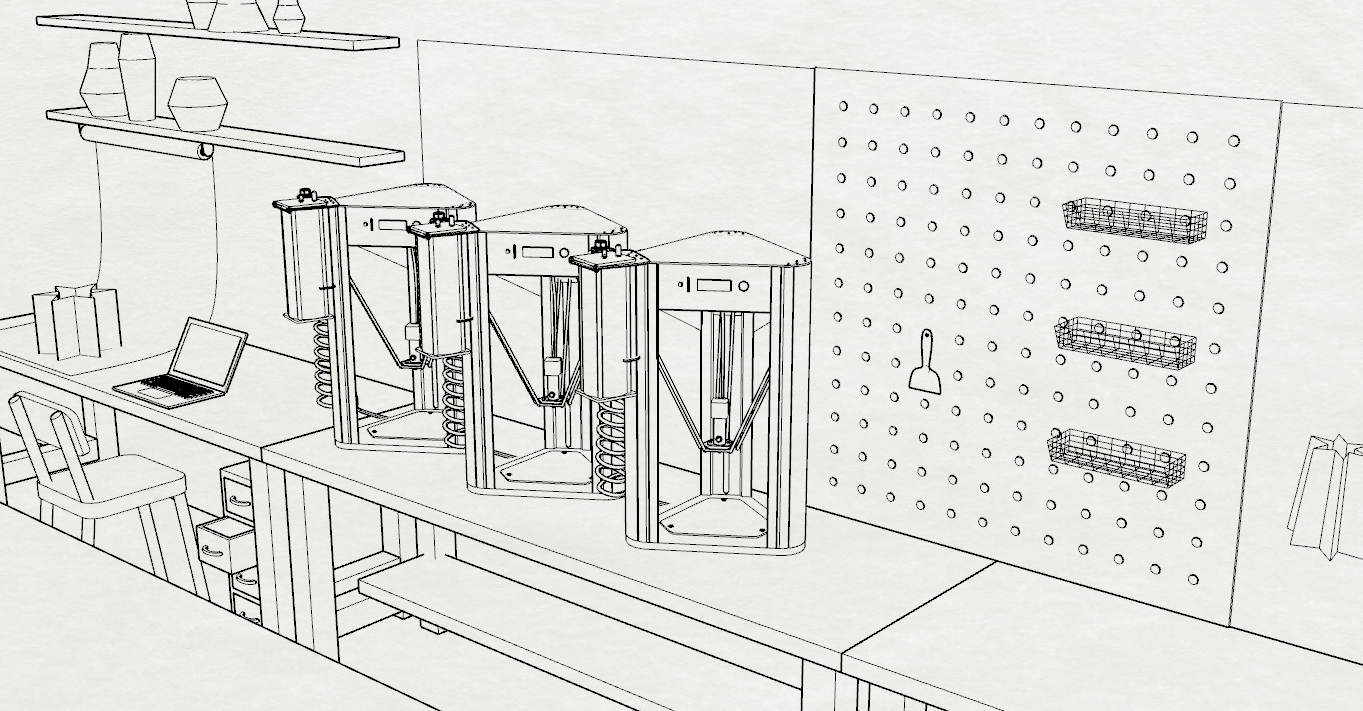 Pico Clay Studio is currently under way and is set to be completed late 2020 - early 2021.